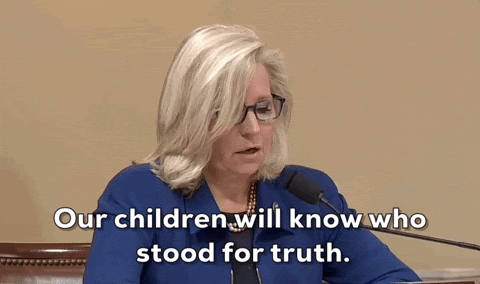 The Wyoming Republican Party is done, absolutely DONE with Liz Cheney and her anti-Trump votes.
The state GOP voted over the weekend that Cheney, Dick Cheney's daughter and the state's only representative in the House, is not a Republican.
According to the NY Post, Cheney spokesman Jeremy Adler said the whole thing was "laughable."
"She is bound by her oath to the Constitution," Adler continued. "Sadly a portion of the Wyoming GOP leadership has abandoned that fundamental principle and instead allowed themselves to be held hostage to the lies of a dangerous and irrational man."
Regardless, it is not looking good for Cheney in the 2022 election.