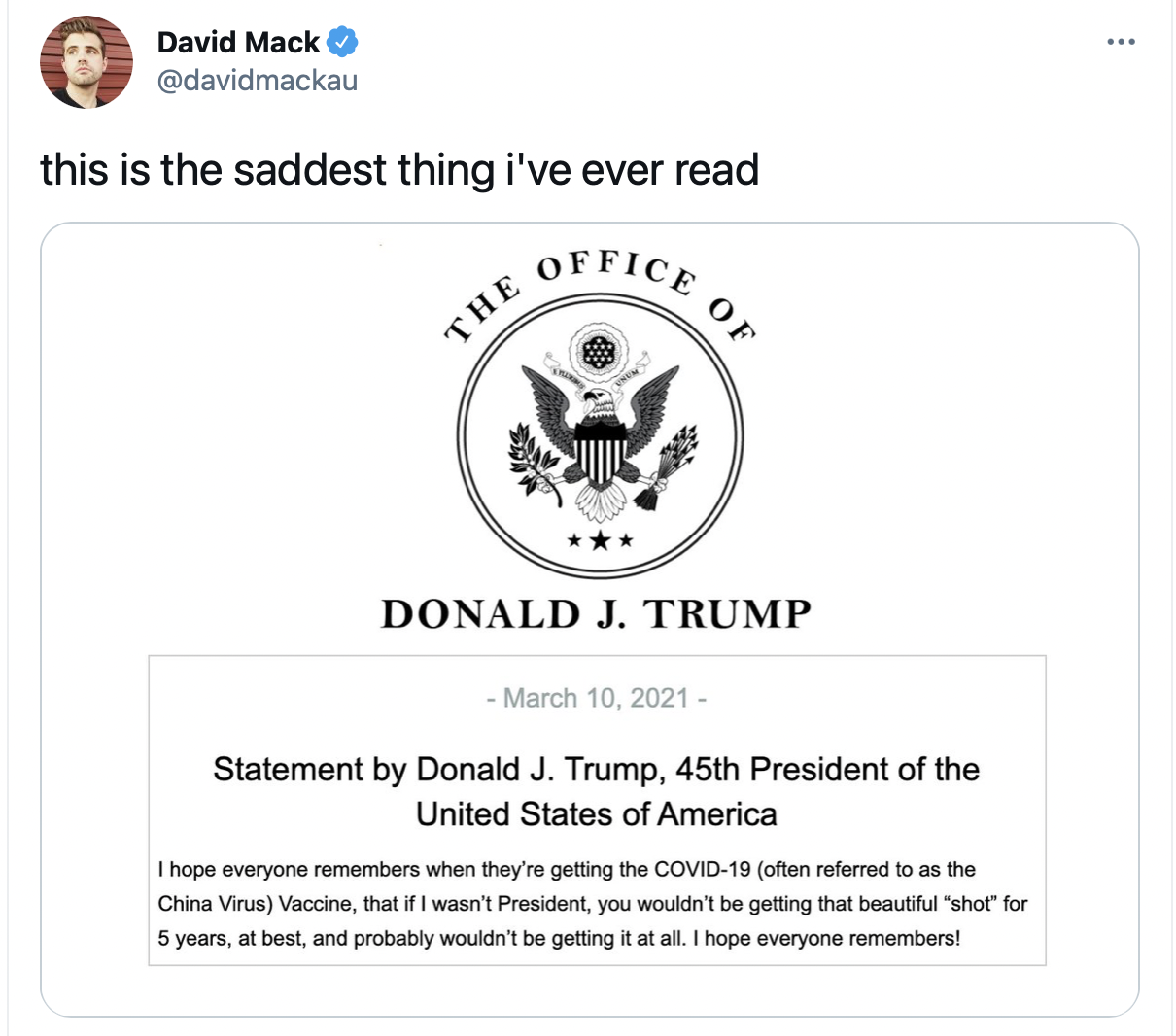 Former President Trump released a statement on Wednesday reminding everyone that he is responsible for the Covid vaccine. It reads like a bitter ex reminding you what you're missing.
The statement came out on Presidential letterhead and really the language speaks for itself.
"I hope that everyone remembers when they're getting the COVID-19 (often referred to as the China Virus) Vaccine, that if I wasn't president, you wouldn't be getting that beautiful 'shot' for 5 years, at best, and probably wouldn't be getting it at all. I hope everyone remembers!"
Former Presidents Obama, Bush, Clinton and Carter are all participating in a two-day Covid vaccine promotional campaign starting today. Former President Trump is the only living former President that is not participating, either by choice or exclusion, we're not sure. Maybe that is why he felt the need to release this statement.