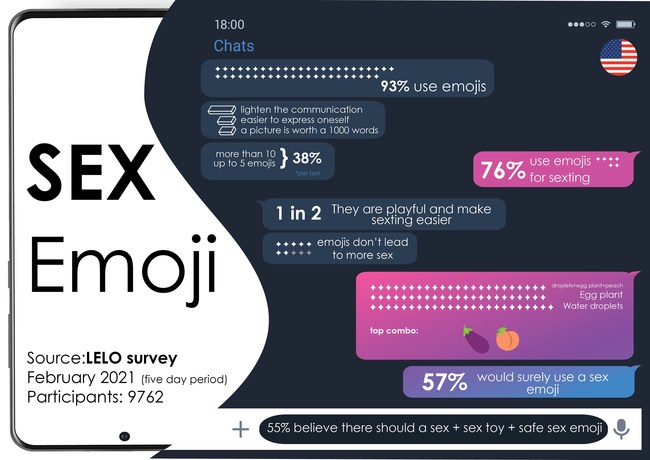 One company thinks that its high time we had an actual sex emoji to use instead of eggplants and peaches to "user in a new era of communication, further break the stigma surrounding the talk of sex online and help more people be more satisfied with their sex life."
Would an actual sex emoji help with your sex life? This is a rhetorical question. Feel free not to respond.
Lelo, a maker of sex toys, has launched a Change.org petition requesting that Unicode introduce the first official sex emoji to our emoticon keyboards. Enough with the innuendo, they say! "It is essential to have a pictograph for sex and stop hiding behind the more acceptable portrayals – i.e. various fruits and vegetables."
There is no mention of keeping this proposed emoji confined to age-appropriate users but there should be because if we saw this in our children's classroom chats, we'd be
🤬.