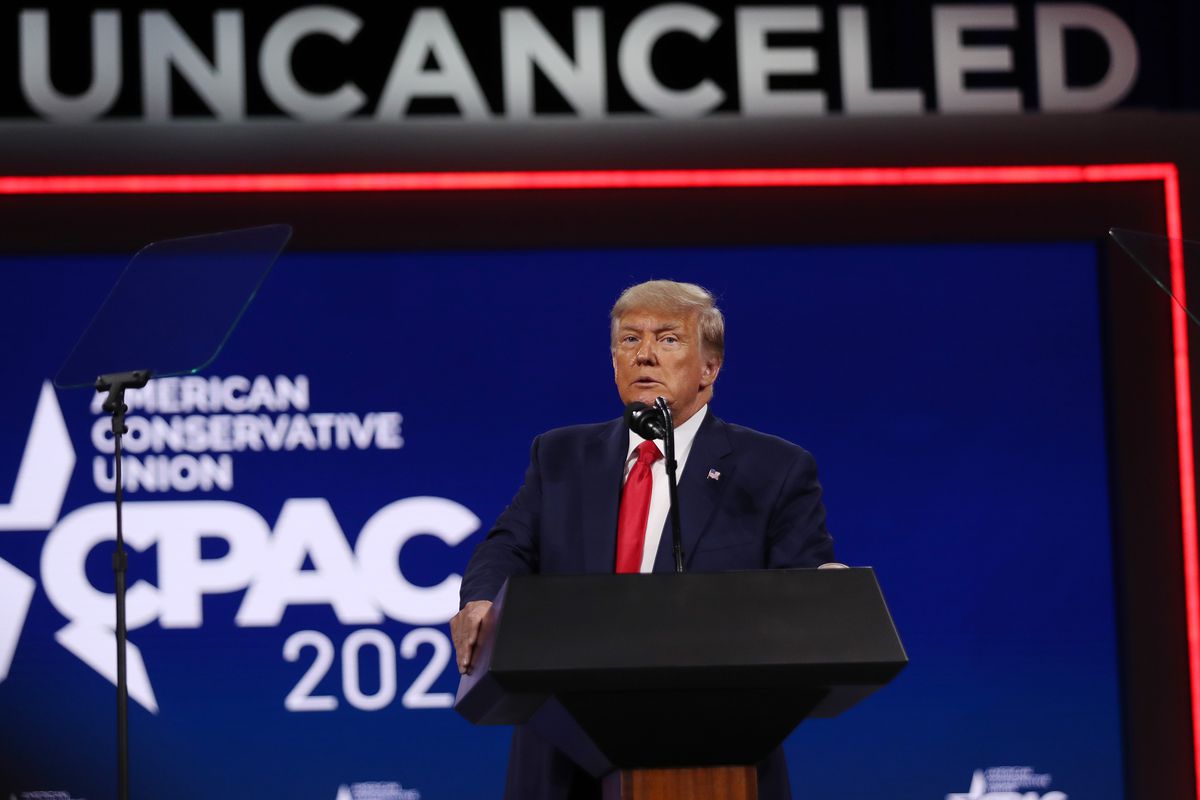 Former President Trump spoke for an hour and a half at the Conservative Political Action Conference (CPAC) on Sunday to a packed room.
"Do you miss me yet?" the former President asked as he began his speech.
And you know what? We kinda did. Shock and outrage are empowering emotions and we admit we were a little addicted to them. And guess who else missed him? The media. News channels cut away from programming to run the former President's speech full of his greatest hits: 2020 election fraud claims, rhetoric about Mexican immigrants, shots at President Biden's mental state, credit grabbing for the Covid vaccine, and laments over the current administration's foreign policy including starting wars rather than ending them.
Trump said that his fight for the Republican Party is not over. He floated the idea of running for President again in four years and rejected the notion that he would do so under his own political party.
"I am not starting a new party," he said. "That was fake news."
The former President has been largely silent since leaving office and a little busy with legal fights over impeachment and his tax returns. The speech scratched an itch for those who have been missing the former President's voice and there were plenty of those people. The conference sold out tickets that started at $330 per person.