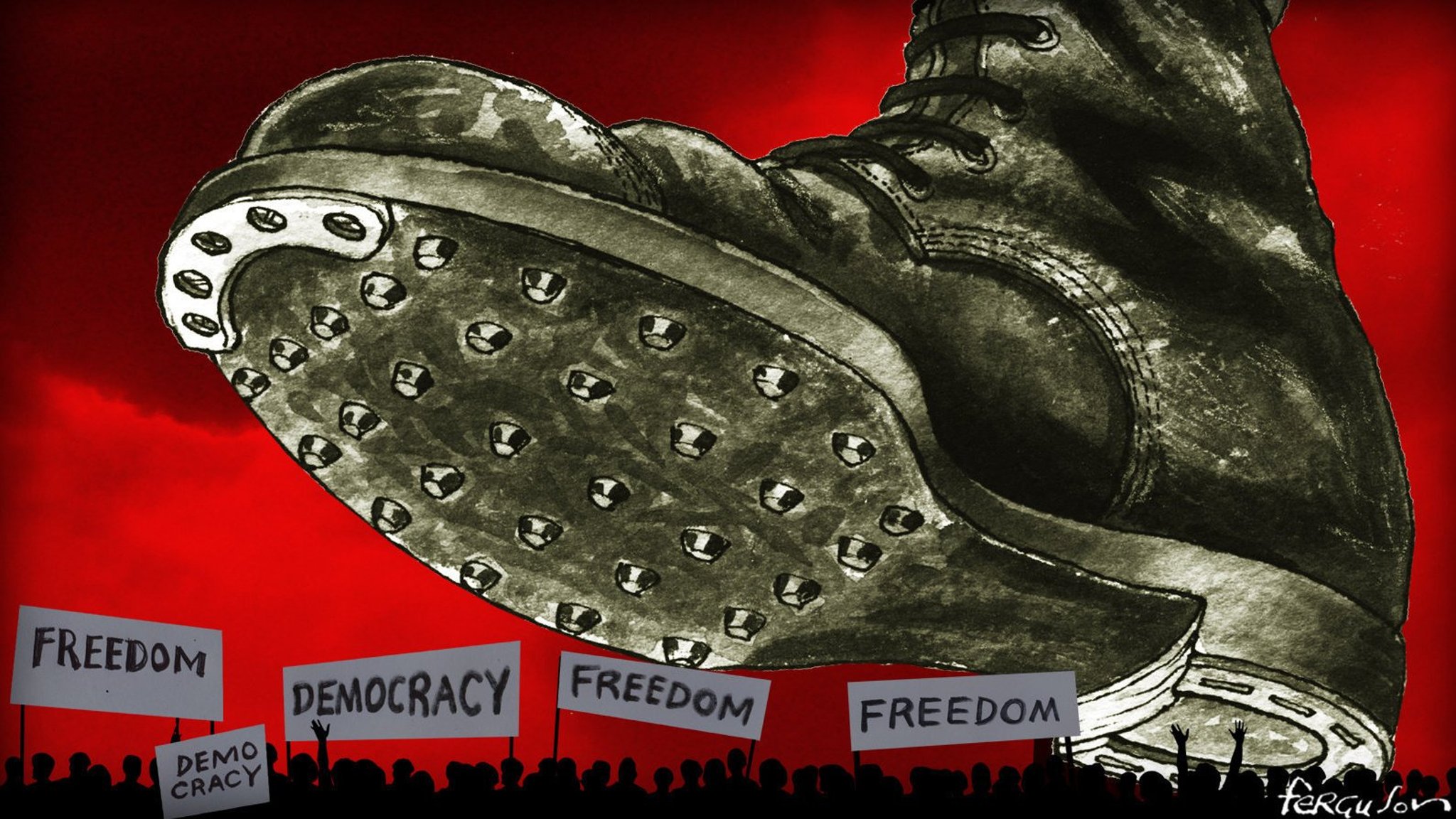 Get your marching feet ready, the future is looking authoritarian.
A report from Stockholm-based International Institute for Democracy and Electoral Assistance (International IDEA) shows that three times the number of countries across the globe are heading for authoritarian rule than are moving toward democracy.
According to International IDEA, "The world is becoming more authoritarian as non-democratic regimes become even more brazen in their repression and many democratic governments suffer from backsliding by adopting their tactics of restricting free speech and weakening the rule of law, exacerbated by what threatens to become a 'new normal' of Covid-19 restrictions. For the fifth consecutive year, the number of countries moving in an authoritarian direction exceeds the number of countries moving in a democratic direction."
The report shows that protests occurred in three-quarters of the roughly 160 countries surveyed, so people aren't happily playing follow the authoritarian leaders. International IDEA wants the fight to continue, pleading with people to "act urgently and boldly" to stop this trend.