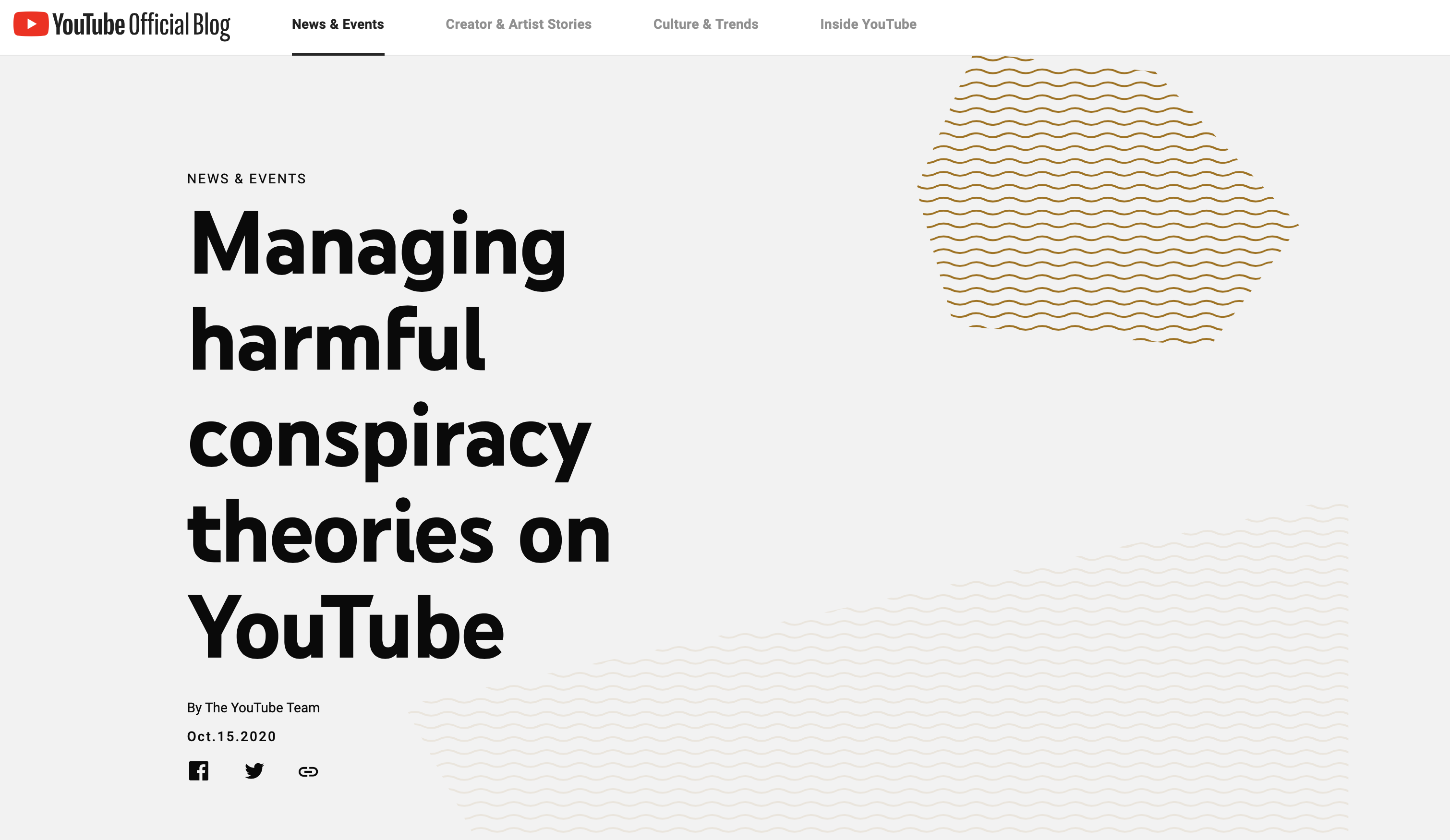 YouTube has joined the fight against QAnon. The social network says in a new blog post that any videos from the group that incites violence or harassment based on conspiracy theories will be removed.
Violence and harassment are already banned on YouTube. So why is this QAnon policy necessary if YouTube will not issue a blanket policy against QAnon? This is not clear, but Facebook did just that and banned QAnon posts last week.
YouTube will also alter its algorithm so that QAnon videos are not recommended to more viewers.