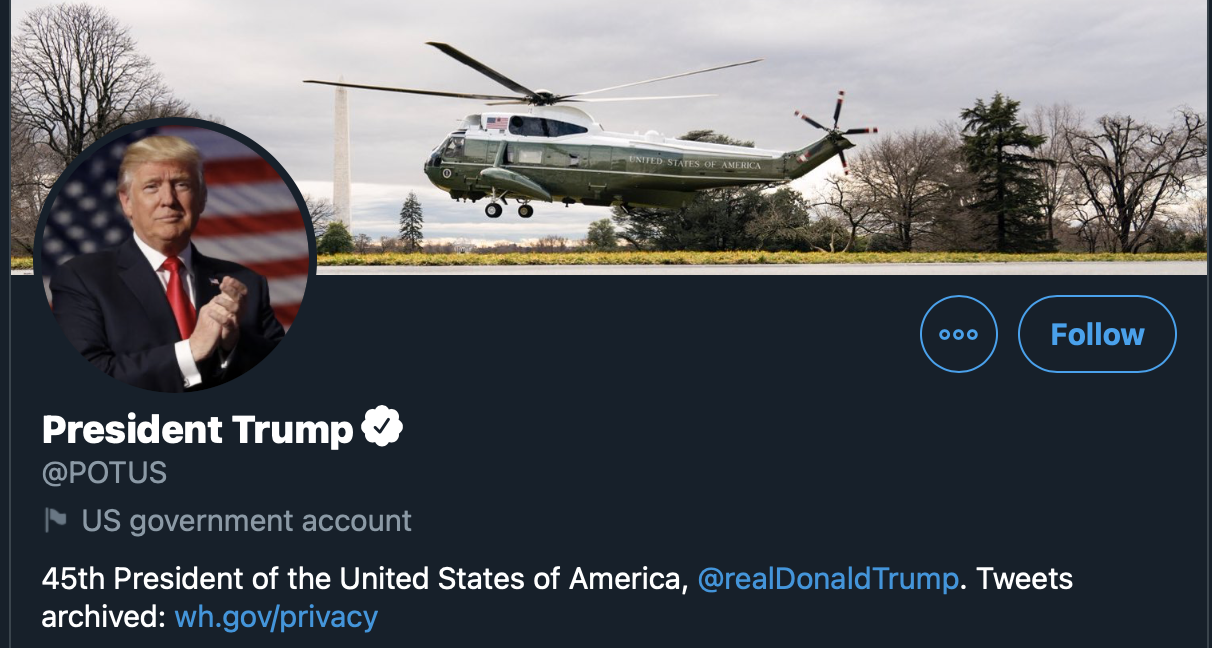 When President Trump took office, the @POTUS Twitter handle was transferred from President Obama to President Trump, along with all of the account's followers. This inauguration: different story.
Twitter has said that it will not transfer all 33 million followers from President Trump's @POTUS account to President-elect Joe Biden's @POTUS account. Instead, the new President's account will start from scratch with 0 followers. Same story for the new @WhiteHouse account. It currently has 26 million followers under the Trump administration. It will start with 0 under the Biden administration. Same with @FLOTUS and @PressSec and presumably @VP.
The President-elect's team was not happy with this and pushed back but Twitter insisted that "this was unequivocal." On the one hand, it makes sense that some loyal followers of President Trump will not be happy to suddenly be following his rival. On the other hand, why not at least let the President-elect keep the 21 million Twitter followers he's currently got as @JoeBiden?