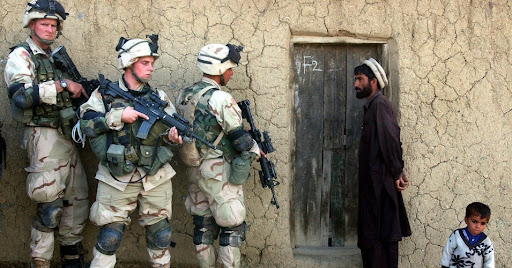 Data from Brown University shows that the War on Terror has killed nearly 1 million people and cost more than $8 trillion. This is the post-9/11 war led by the United States into Iraq, Iran, Syria, Somalia, Pakistan, Afghanistan and other surrounding regions.
This comes from the Cost of War Project, which is a public accounting for the summation of these wars. It estimates that of this death count, approximately 387,000 were civilians, 207,000 were military or police and 301,000 were opposition fighters. The expense was added up from the U.S. expenditures in foreign territories. It includes $2.3 trillion in Afghanistan, $2.1 trillion in Iraq and Syria, $355 billion in Somalia and other African regions.
These are by no means final numbers. Millions of veterans will require support for generations to come and the project estimates that this could cost more than $2.2 trillion by 2050.
Context: See yesterday's story about Social Security running dry in 15 years. Add to that Congress arguing over fixing America's roads and bridges, a healthcare system that enriches insurance and pharmaceutical companies, an eviction moratorium that ends soon and a $7.25 an hour minimum wage. And then re-read the above paragraphs where we spent $8 trillion dollars on an open-ended War on Terror with no end in sight.